Back
The Tightrope Walk: Balancing Supplier Consolidation and Diversification
by Henning Hatje
–
15.11.2021
Robust supply chains are the backbone of today's value chains. Most recently, the COVID-19 pandemic and the Suez Canal obstruction exposed the business risk of supply chain disruption. Those events regularly turn the spotlight on supply chain diversification. However, this neglects supplier consolidation strategies. It is important to balance both strategies. They are not mutually exclusive, and both depend on a meaningful data foundation.
Consolidation vs. Diversification
The main motivation for supplier consolidation is cost savings. Supplier consolidation facilitates closer, longer-lasting supplier relationships. This results in fewer mismatches between suppliers and customers. Furthermore, larger requirements and closer relationships increase customer's bargaining power, resulting in cost savings for them. Also, having to manage fewer supplier relations decreases transaction costs and, ultimately, contributes to cost savings. However, supplier consolidation carries risks. For instance, always engaging the same suppliers can reduce innovation potential. Furthermore, the risk for supply chain disruptions might increase in spite of better supplier relationships. This is because supplier consolidation reduces the number of alternative suppliers in case of unexpected events.
Thus, risk mitigation is one of the central arguments to pursue supplier diversification. A broader supplier base allows companies to respond more quickly to external supply chain risks and changing consumer demands. Besides that, a broader supplier base generally means more competitive prices and more innovation. However, managing many supplier relationships is not only time-consuming and expensive but also introduces specific risks, such as inconsistent supply quality standards. If quality standards vary across suppliers while the purchased goods/services are essential to value creation, efficient supplier diversification can be highly complex if not impossible.
Complementary strategies- depending on a strong data foundation
Comparing supplier consolidation and diversification strategies, one might think they are mutually exclusive. However, both usually coexist in resilient and performant supply chains. Whether to consolidate or diversify always depends on the individual context of a sourcing case.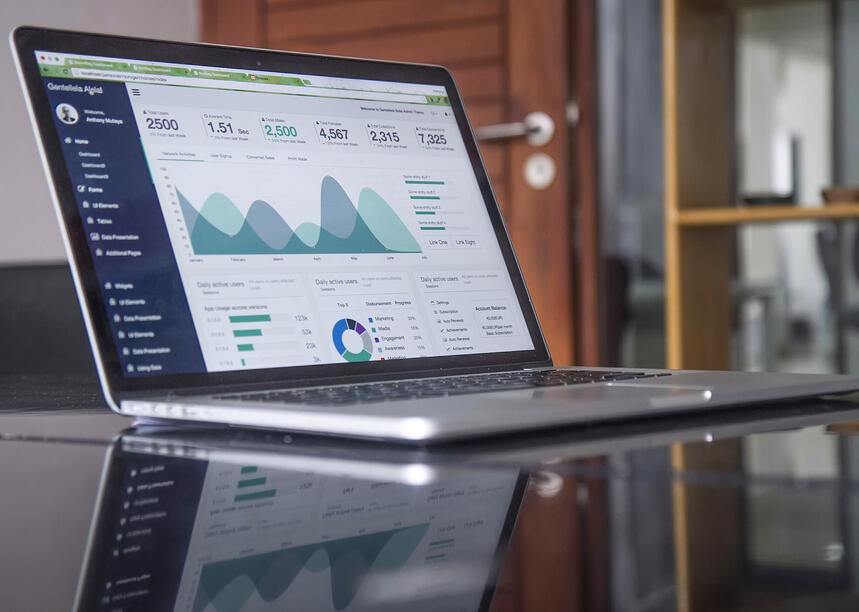 For instance, diversification is often advantageous for strategic procurement. In particular, if the procured goods are essential for value creation, and expected quality standards are able to be met without much involvement from procurement teams or the functional departments. In this case, risk mitigation should be a priority.
For most tail spend processes, however, consolidation is preferable. Since procured goods are strategically less relevant, the risks of failures along the supply chain are weighted less strongly. At the same time, significant cost savings are achievable through process automation, optimised supplier selection, and bundling, e.g. Taking all factors into account, those make a case for supplier consolidation in tail spend.
Eventually, the strategy should adapt depending on the different requirements of each sourcing case. Both consolidating and diversifying, however, are time- and research-intense. Procurement teams have to gather relevant data about existing suppliers and potentially identify alternatives. Unfortunately, quick, and effortless access to that data is lacking in many companies. Truly resilient and performant supply chain management requires the right data at the right time integrated into procurement processes.
Lhotse sheds light on your procurement processes
This is exactly where Lhotse can contribute. Lhotse empowers buyers by seamlessly injecting intelligence and analytics into procurement processes. Leveraging companies' supplier data and purchase data, enables buyers to gain unparalleled visibility into their supplier base. Beyond that, Lhotse supplements supplier information with external data to always offer the full range of alternatives at the user's fingertips. This not only facilitates requisition bundling but also eliminates supplier redundancies. Additionally, Lhotse provides you with the best and most relevant supplier suggestions for each requisition.
In short, Lhotse offers a simple solution to bring your procurement execution to the next level.
<a type="button" class="relative rounded-full border mb-4 py-2 inline-flex group overflow-hidden items-center w-full md:w-fit " href="/free-trial" style="background-color: rgb(28, 28, 28); border-color: rgb(28, 28, 28); color: rgb(255, 255, 255);"><span class="absolute w-0 h-0 transition-all duration-200 ease-out rounded-full group-hover:w-full group-hover:h-32 opacity-10" style="background-color: rgb(255, 255, 255);"><span class="w-full h-full px-4 rounded-full relative text-center md:text-left">BOOK A DEMO